In unison, myself and three friends sprinted across the field. Our rifles, our babies, rocked back-and-forth in our hands as we ran. There was no soothing lullabies for these babies though, just profane outbursts at the reckless, last-minute maneuver we were forced to undertake. You don't need to be schooled in military theories to understand that a daytime jog across an open field with hostiles around is a bad idea.
But, we had no choice.
The game was corralling my friends and I into a randomly selected area like little fish in a lake that's slowly drying up. If we didn't make it to that area, our health would drain until we eventually died. We decided to move from the safety of a treeline in order to move into a cluster of cabins at the outskirts of a larger town. We estimated that the game would shift the playzone to end in the large town, so we wanted to move through the cabins before assaulting the town, which we also estimated was already occupied by like-minded players who just happened to get their first.
The only problem was the giant field we had to cross in order to get to the cabins.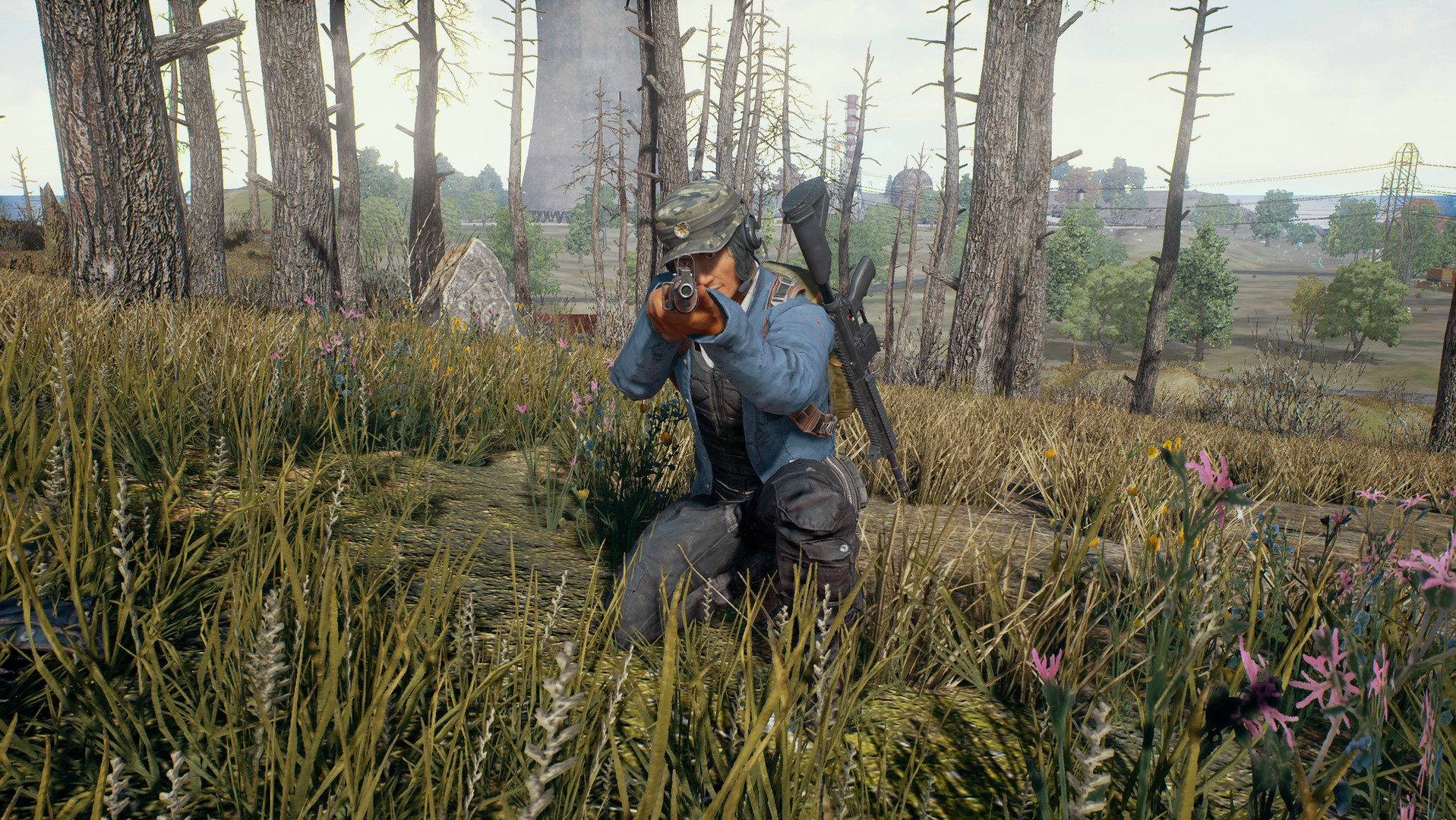 About three-quarters of the way through the field, our hopes of safe-passage were sundered by the sounds of bullets whizzing in around us. Shots echoed in from the treeline that we had run out from. An enemy squad was hot on our six. The dirt around my feet kicked up as bullets pelted it, and my friend took a solid shot to the shoulder just a few yards ahead of me. A bullet clanged off of the frying pan I had dangling around my waist. We dashed behind the first cabin we came to, putting it between us and our attackers. We made it.
We spread out into the cabins and hunkered down. As my injured friend bandaged up his wound, the other three of us turned our sights back across the field, toward our aggressors. The cabins had plenty of windows to peek out from, so we kept to the shadows and used the game's third-person camera to pan around and look out the windows.
Now it was time to turn the tables.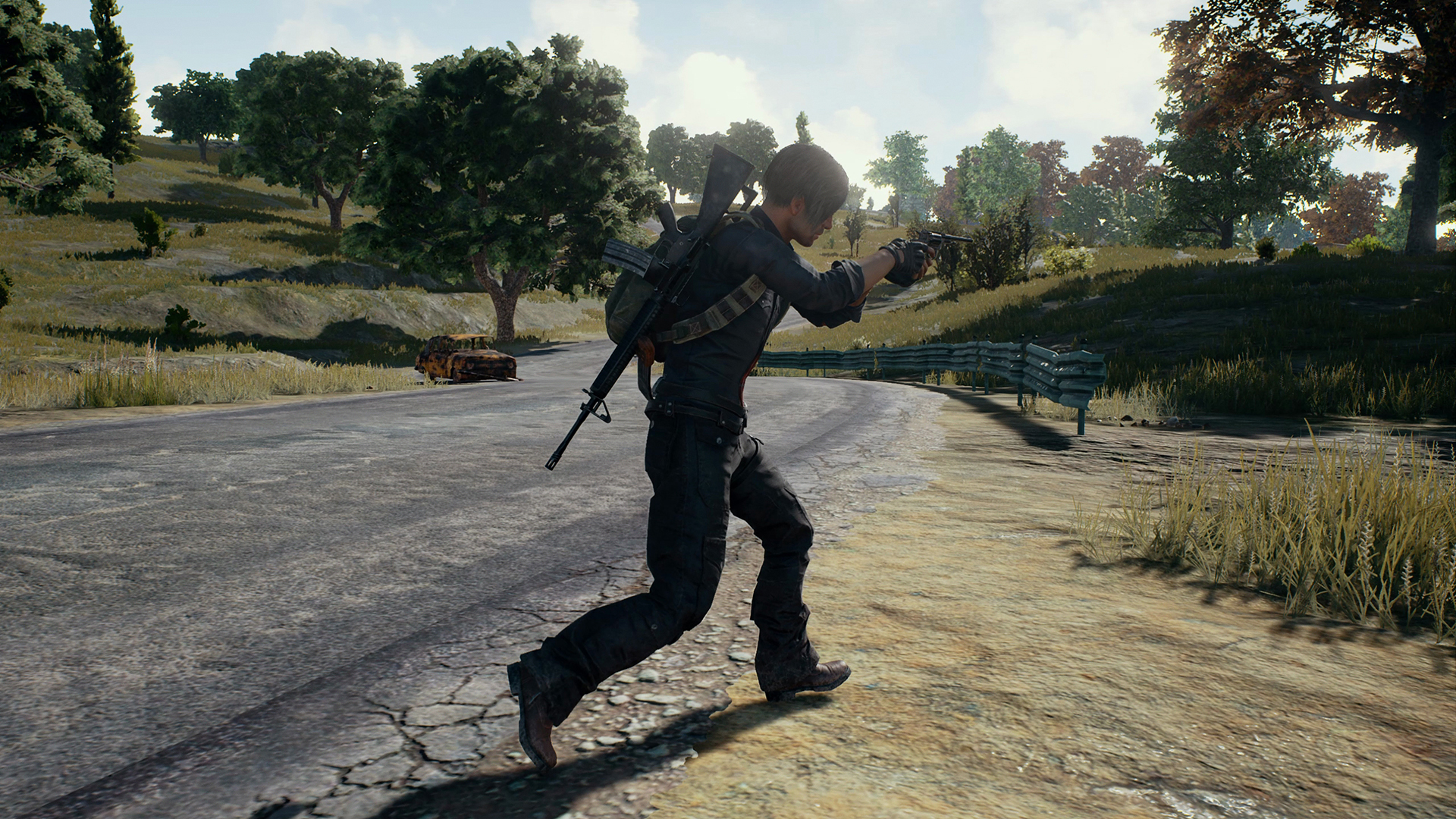 They would be forced out into the field when the game shifted the playzone our way; if they stayed put, they would die.
Sure enough, a few moments later, my friend called the coordinates. I checked my compass and shifted to a window that looked out in that direction. Three little shadows were trickling down the the treeline, about an acre away from the exact area we had just run out of. They passed out of the trees and began their assault on our position.
My friend opened up with his suppressed assault rifle, his shots were drowned out by the rest of our rifles, and the occasional puttering sound of my friend's submachine gun. The enemy squad was caught out in the field. One by one our bullets found them and they collapsed into the field.
"Insta-kill," my friend said over voice-coms, signaling that the player he shot just died instantly, indicating that there was no one left in his or her squad to revive them. With one less enemy squad to worry about we reload, quickly check the cabins for supplies, and begin planning our next steps.
All of this happened in under two minutes.