This is going to be a short review, not because Gone Home is a short game (though I did complete it in around 2 hours), but because I really don't have much to say about the game. It is what it is. Gone Home is a game about coming home from traveling abroad to find out that your entire family (consisting of a sister, a mother, and a father) are not home. As the game progresses you slowly unravel what's been happening with your family while you've been away from home and out traveling.
Gone Home takes place in the early 1990s so texting, Skype, and Facebook messaging are not around yet. It serves to explain why I'm a member of the family, yet have no idea what's been really going on with my family for the past year. It's a narrative stretch, but it works.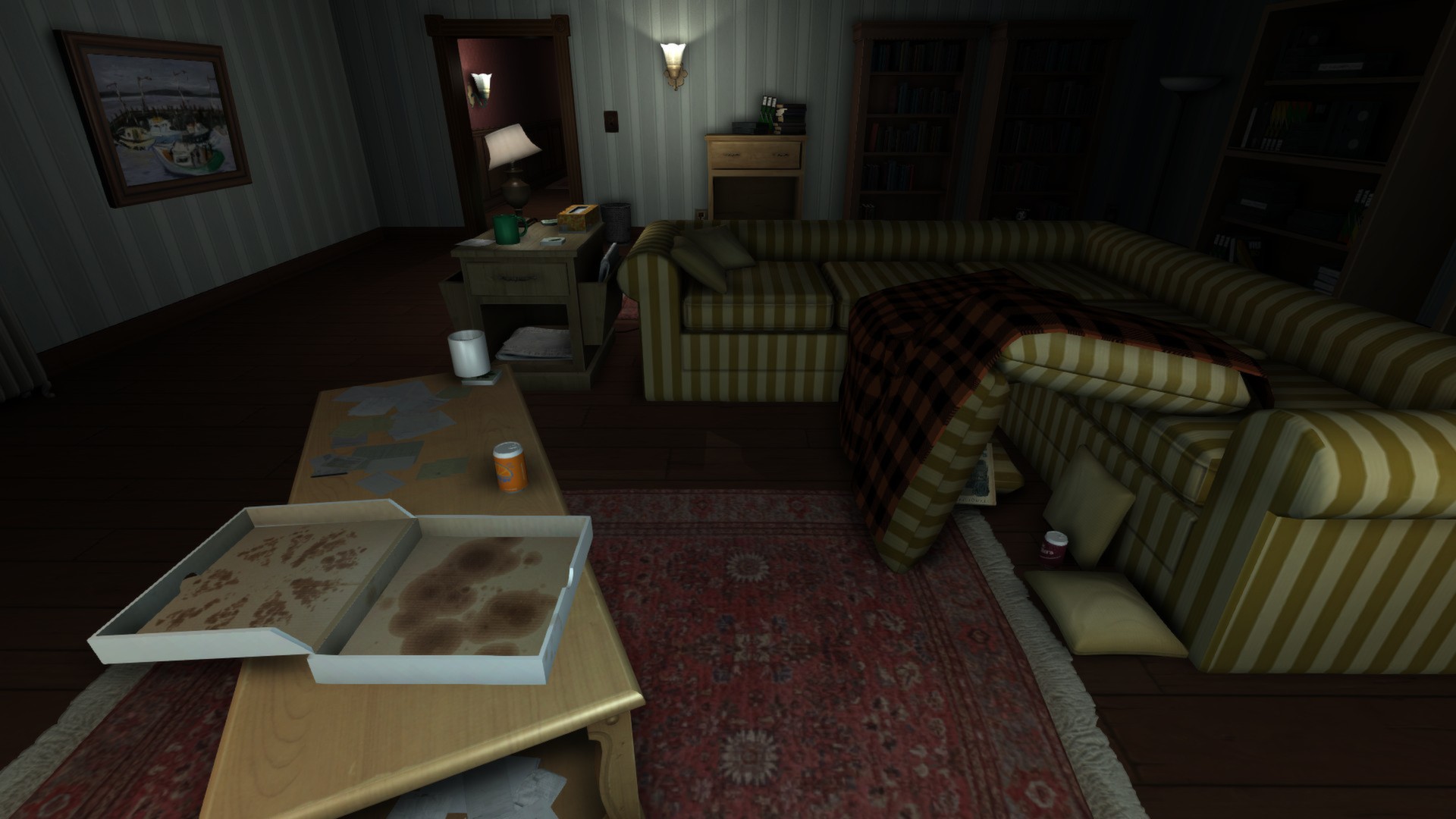 The concept that this girl, even if this was her first time at the house that her family had just moved in to, would need to move from room to room to figure out what happened to her family and snooping through pretty much every drawer she comes across, was just too far-fetched for me to really get into. Surely this girl would be more resourceful than to just wander through the entire house, room to room, like a lost puppy, as the game forces you to do. She did just spent the last chunk of her life traveling around the world, after all.
It also felt weird how the game doled out the story to me. I was either hearing Sam's voice in my head, whenever I'd pick up certain objects, or I was piecing together bits of story from the items that didn't trigger Sam's voice. I would have liked it to be just one or another. The voice thing in my head is easier to process, since I can just listen to it as I look at stuff. But the reading method would have been more realistic and allowed me to piece things together on my own, which I feel like would have made the story more rewarding to figure out.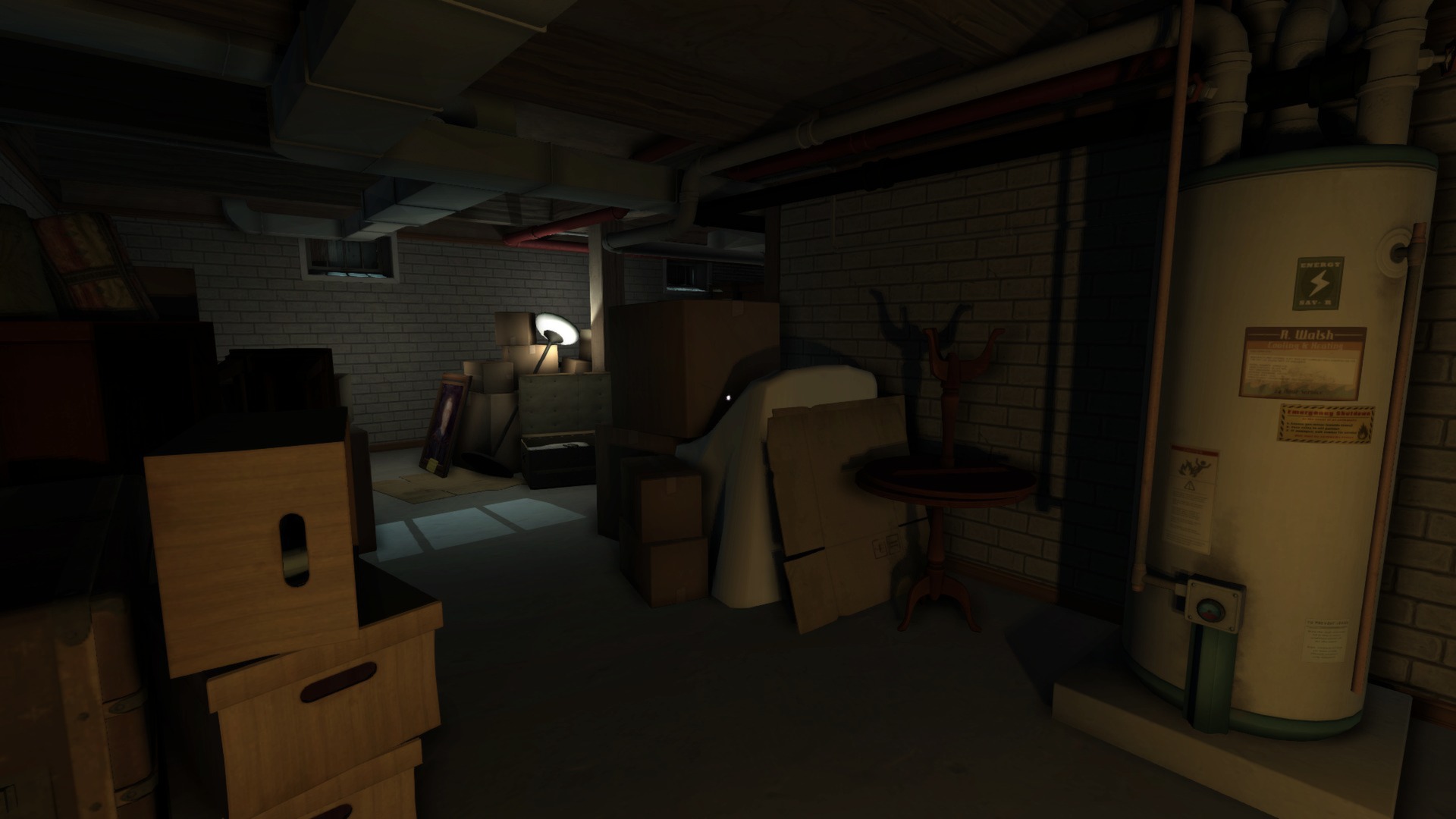 Spoilers Ahead For A Bit
The ending of Gone Home felt abrupt and meaningless. All of a sudden, so to speak, Sam ran away and then the game was over.
Gone Home did the same thing that Firewatch did to me, it built up unrealistic expectations about a game that was ultimately squarely-rooted in reality. I was finding the hidden passageways and ghost-related stuff while a thunder storm was grumbling about and the lights flickered from time to time. But it turned out to be nothing at all. The game got me excited, and then let me down with a perfectly realistic ending. That's such an odd thing to say, that a perfectly realistic ending was disappointing, but it's true. Had the game not gotten all mysterious and spooky, and was just about me finding clues to the whereabouts of my parents/sister, I likely would have enjoyed the ending far more.
To me, it felt like the developer thought that they had to dangle a fancier carrot in front of my face to get me through the game, as if they doubted their own character's ability to keep my interest. In the end, this made the game feel cheap.
Spoilers Over
Gone Home is certainly an interesting way to tell a story, and it is a story about a character type that there are not many games about, which is cool and refreshing. However, the rather abrupt ending and the forced build-up left a bad taste in my mouth.