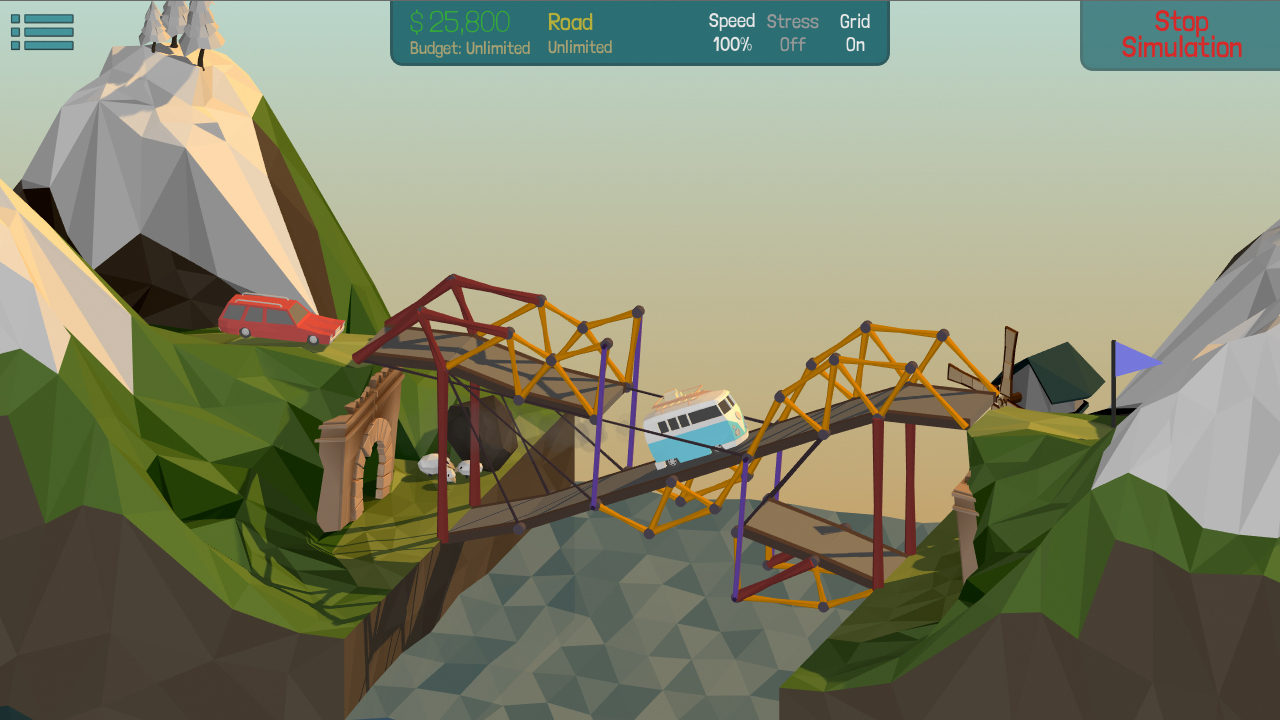 I stumbled across the Poly Bridge Steam Early Access trailer today, and it's got me hooked. I never thought a bridge-building game could look like so much fun.
The developers at Dry Cactus put some serious physics-engine and visual work into the game to ensure that Poly Bridge delivers players a silly and fun, but simultaneously challenging, experience.
Poly Bridge is set to launch on Steam Early Access on June 30th. What I thought was particularly neat is that on Poly Bridge's official website, Dry Cactus states, "We'll be offering the game on Early Access, but only in its final polishing stages, as we'd love to give everyone a solid experience while being flexible enough to improve things we might have missed and integrate community feedback before final release." So that's pretty cool.
With that mentality on the developer's part, anyone who buys the game is sure to get the game in a near-finished form. This is a great way to ensure that buyers are not too worried about the game never being finished, considering the game that will be put onto Early Access will practically be the finished version.
What I also thought was cool about Poly Bridge is that Dry Cactus is integrating an animated GIF maker into the game, allowing players to quickly record and share an animated GIF onto social media, or the game's official website.
Visit Poly Bridge's Steam Early Access page for an advanced look at Poly Bridge, before the game is accessible on June 30th.