On Monday, Blizzard posted a Hearthstone TV commercial to their Hearthstone YouTube channel. Instead of the usual rundown of game-things that you'd expect to see in a TV ad, the Hearthstone commercial has some fun with the limelight, and shows viewers what the characters of Hearthstone might see, if Hearthstone matches were real battles.
In the fight we see the Stormwind Champion mysteriously levitate and fly back and forth, to and from his Ogre Brute opponent. The commercial cuts to a kid on a bus playing Hearthstone, taking a moment to decide if he wants to deploy the Champion, by holding-and-dragging the card to and from his side of the game board. When the player instead elects to send Tinkmaster Overspark out, the commercial switches back to the battle where a gnome runs out and promptly explodes both himself and the ogre.
I'm Flyin'! Ahhh-ha-ha-ha-haah!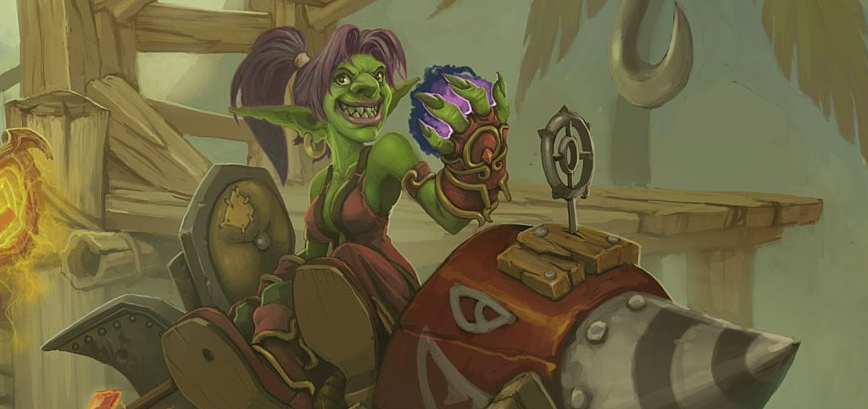 I would have loved to have seen Reckless Rocketeer used instead of Overspark, but I'll take what I can get.
A secondary video was also posted which is a quick little post-battle interview with the Ogre Brute.