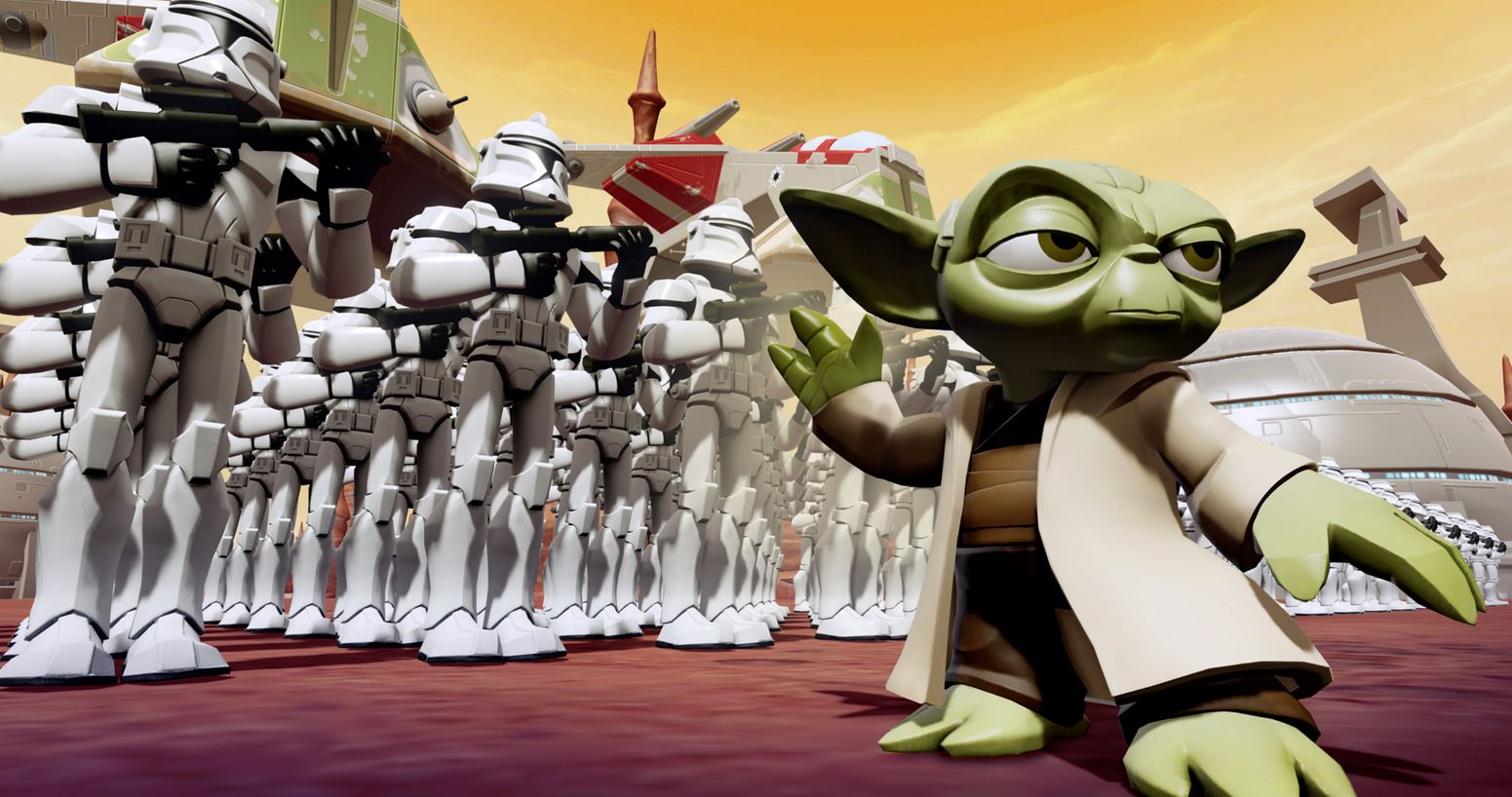 I've always been a bit on the fence about the whole Disney Infinity, Skylanders, and Amiibo craze. I like the idea of having little action figures that I can make come alive in my video games, but I also don't like the idea of having to make room for those little action figures. I'm just not the kind of person who likes having a desk/closet full of crap.
However, now that Star Wars is being introduced to the Disney Infinity line-up, I might finally get around to jumping in on picking up some of the figures.
Today, Disney Interactive released a batch of screenshots for one of their three planned Star Wars/Disney Infinity games. Twilight of the Republic is the first release, followed later by Rise Against the Empire, and the Force Awakens sometime after that. Twilight of the Republic deals with primarily the content seen in the prequel films, mainly the Clone Wars. Anakin, Ashoka, Yoda, Obi-Wan, and Darth Maul have all been confirmed as playable characters in Twilight of the Republic. All these characters were adapted to fit in the Infinity-friendly design style, and with hte exception of Darth Maul, I think the designers did a great job.
But, Darth Maul. Yikes.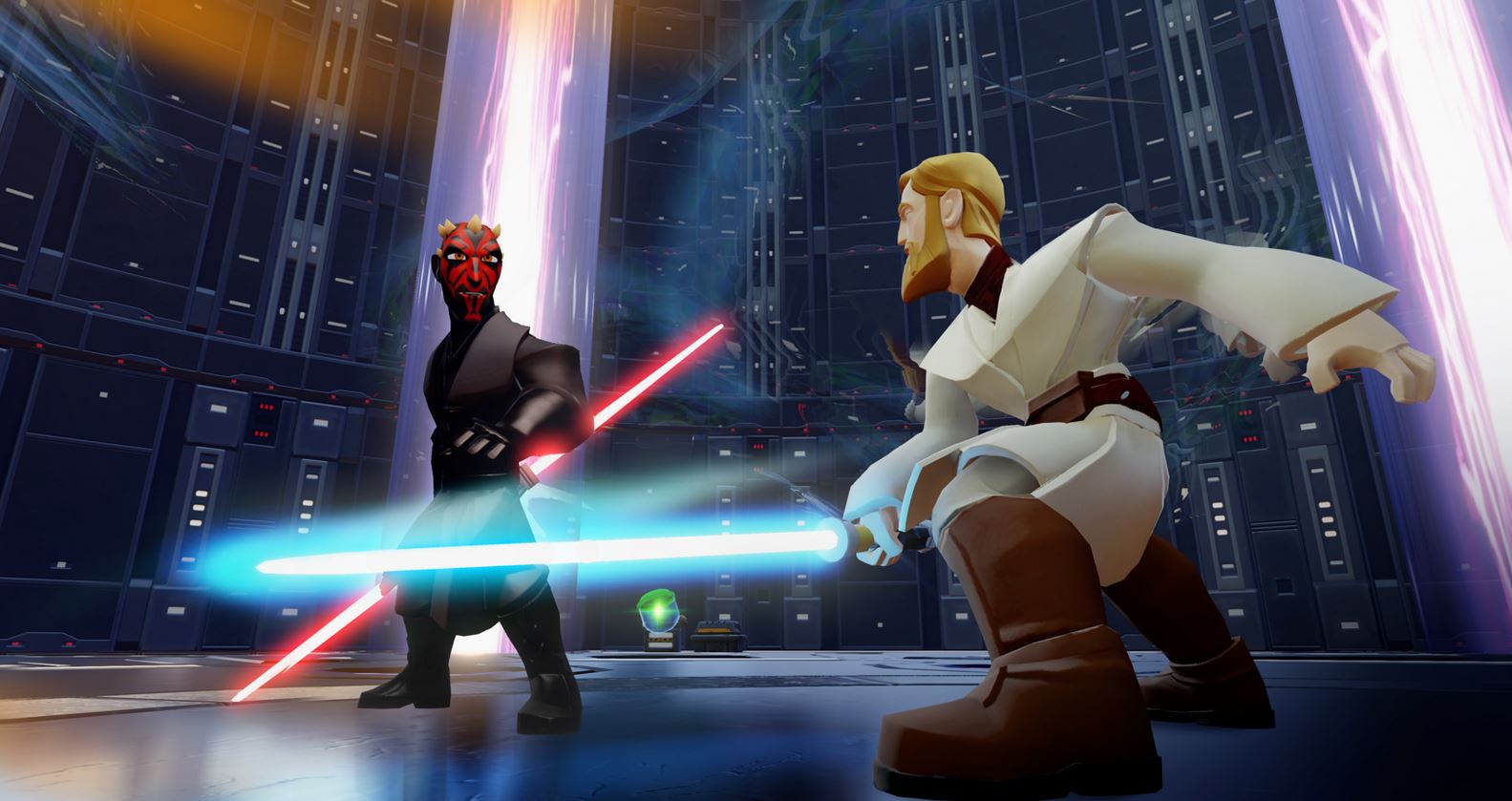 For some reason, he looks like his head is inflated. It's really weird, and kind of kills my interest in the game, as Maul would have been one of the figures I would certainly want to play as. At least the Darth Maul figurine itself doesn't look so silly.
Even in the Star Wars: Clone Wars series, Darth Maul didn't look like this. And if you ask me, The Clone Wars and what I'm seeing with Twilight of the Republic, look visually pretty similar. So why the balloon head, Disney?
Hopefully they get around to deflating everyone's favorite Sith apprentice, before the game releases later this year.