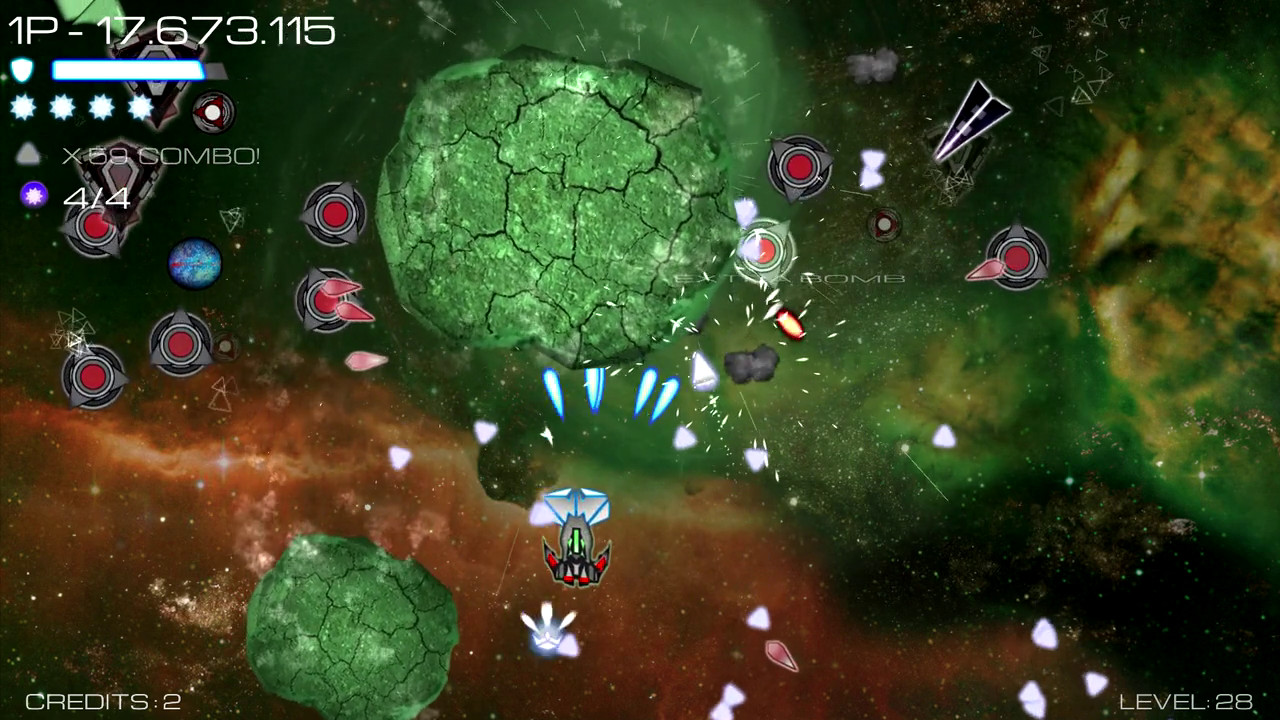 Vortex Attack from Kaleido Games is launching out of beta on Wednesday, May 27th after just a few months in the Steam Early Access program.
From the game's launch trailer, Vortex Attack looks like a frantically intense experience, filling the screen with lasers, bullets, asteroids and spaceships. To further increase the intensity for players, Vortex Attack features 4-player cooperative play to make for the most heart-pounding experience possible.
This isn't Kaleido Games first entry in the genre, either. Last July, the developer released another shooter called Beekyr: Eco Shoot'Em Up, where the player controlled a laser-spitting bee. Beekyr was also really cool looking visually, but instead of the cold sci-fi visuals, it was set in the vibrantly-colored wilderness. Beekyr was well received by genre enthusiasts.
Kaleido Games will also be showing an arcade machine version of Vortex Attack at ArcadeCon on May 30th. The event is taking place at Vintage Arcade in Petrer, Spain. It's great seeing indies bringing their creations into the physical world like this, and I hope all the hard work of bringing Vortex Attack to an arcade cabinet pays off for them.
You can buy Vortex Attack on Steam before it launches on May 27th for $4.99.