TinyBuild Games and DoubleDutch Games announced today that their multiplayer racing game, SpeedRunners, is now fifty playable characters bigger. The "r40" update is SpeedRunners's biggest update to date. Not only does the update add in the new characters but it also features a new unlockables system, where players gain experience and gradually unlock things, the more they play.
New players will also find that they are temporarily locked out of the Ranked game modes, to allow players a more well-balanced, competitive experience. Players will need to reach level 5 before they are allowed to participate in Ranked games.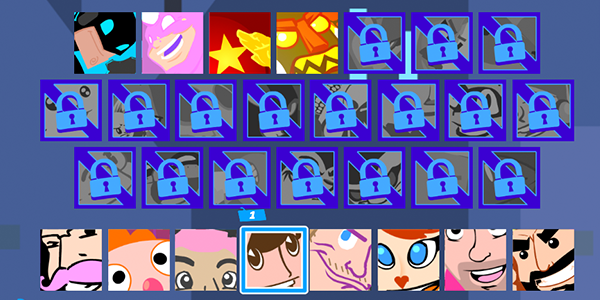 The leveling-up mechanic is the first step in ushering in a new narrative for Speedrunners, one which will see the eventual introduction of comics to tell the game's story. As players unlock things and level up their profile, the story will gradually play out through the comics.
A retail price increase was also announced in the update. Starting June 1st, Speedrunners will be available for $14.99, instead of the $9.99 as it is currently available for.
SpeedRunners has been available on Steam Early Access since August 2013. The developers hope to have the game completed sometime later this year. An Xbox One version is also in the works, with an anticipated release date of "2015".