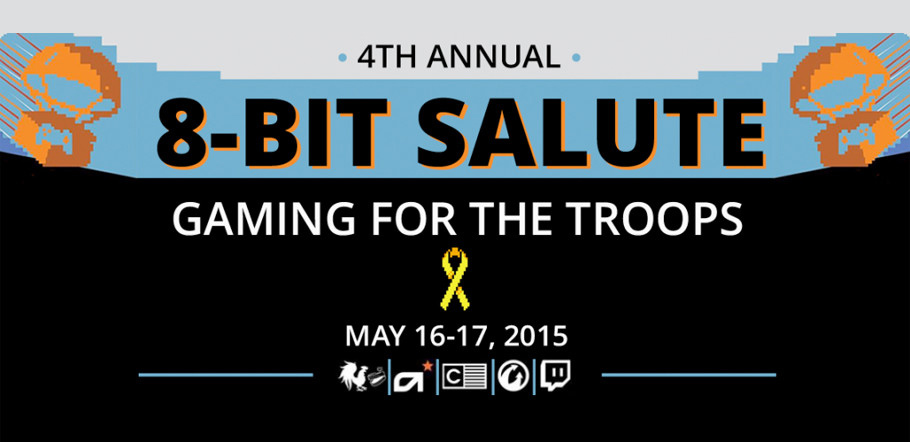 "Make Fun Where There Is None"
Twitch and Open Supply Drop partnered up to create a great way for the gaming community to help support soldiers spread around the world. The 4th-annual 8-Bit Salute charity stream is a 24 hour event taking place from May 16th to May 17th.
Donations made during the charity event will go directly towards supporting US and NATO soldiers with video game care packages. These care packages will go to troops who are currently deployed, as well as those who are spending some time in hospitals.
Many brands, developers, and streamers are participating in the event. Check out the 8-bit Salute Team Page to see the full streaming schedule for the main event, as well as other streamers who are running secondary streams in support of the event.
The founder of Open Supply Drop, Stephen Machuga, got the idea for the organization when, while serving in Iraq, his infantry company received a crate of used romance novels. He realized that, while the package was well-intentioned, it was pretty useless to them. They ended up using the books for target practice. After his deployment, Machuga decided to begin a charity that assembled and sent out video game care packages to troops serving overseas, as well as those recovering from their injuries. With the help of Activision and a lot of Guitar Hero gear, Machuga got Open Supply Drop off the ground and running.
There is more than one way to show support: visit Open Supply Drop's website to see the different ways you can support the troops.