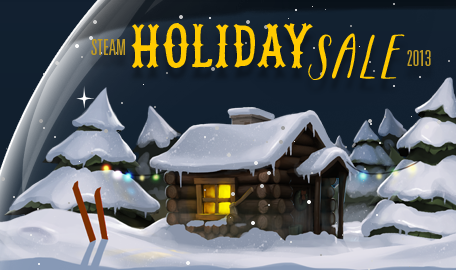 The 2013 Steam Holiday Sale is blanketing the PC Gaming community with enough steamy deals to get through the cold winter months. But buried beneath the daily deals, the flash sales, and the Community Choice sales, are a number of awesome indie games that are priced insanely low. I've put together a list, of some of the best (and cheapest) indie games you can find on Steam, during the current holiday sale.
Time Gentlemen, Please! and Ben There, Dan That! Special Edition Double Pack $0.44 (91% off)
Ben There, Dan That! and Time Gentlemen, Please! are a couple of rip-roaring point-and-click adventure games . With tongue firmly in cheek, sit back, relax, and put your mind to work solving puzzles, and reading some very funny dialogue. It's like a book, only good!
Toki Tori $0.49 (90% off)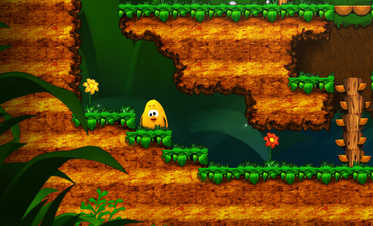 While it looks like a platform game, it's a puzzle game at heart. To progress through the game, the player must pick up each egg in a level using a set number of tools. Players will have to look and plan ahead carefully while using items such as the Telewarp, Freeze-o-Matic and InstantRock™. Additional tools are gradually introduced as the player progresses through the game's 80+ levels covering four unique worlds.
Critical Mass $0.49 (75% off)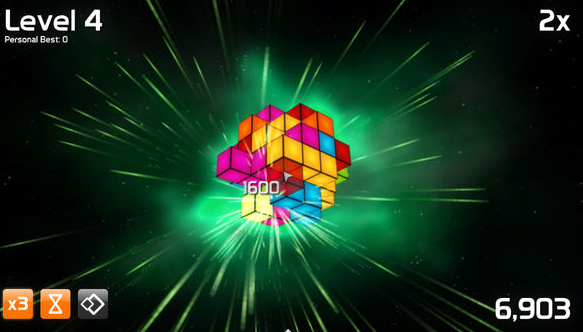 Critical Mass is an action puzzle game that takes traditional match 3 and brings it into the world of 3D. We combine fast addictive game play with strategy to create a new and innovative experience.
Super Hexagon $0.59 (80% off)
Super Hexagon is a minimal action game by Terry Cavanagh, with music by Chipzel.
DLC Quest $.98 (67% off)
What happens when DLC practices go too far? An indie developer makes a game that mocks the industry and its foibles, that's what! Defeat the bad guy, save the world and get the girl! But first you'll need to find coins to buy DLC to enable animation, sound and even pausing.
Trine $0.99 (90% off)
Trine is a fantasy action game where the player can create and use physics-based objects to beat hazardous puzzles and threatening enemies. Set in a world of great castles and strange machinery, three heroes are bound to a mysterious device called the Trine in a quest to save the kingdom from evil…
BIT.TRIP RUNNER $0.99 (90% off)
BIT.TRIP RUNNER is the fastest, most exhilarating music/rhythm-platformer to hit Steam!
Race across the Moon, kicking down crystal walls and sliding under chomping moon-slugs! Bound through the Robotic Mines and face off against the MinerMech! Dash through the Big City on a quest to find friends and defeat the final boss together!
Thirty Flights of Loving $1.24 (75% off)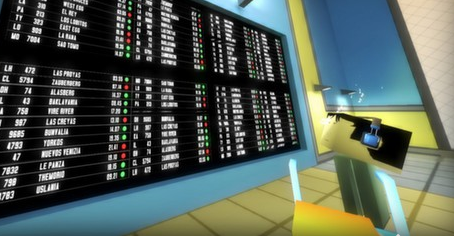 Explore the world of Thirty Flights of Loving through a first-person short story. In this sequel to Gravity Bone, take a deep dive with high-flying schemers, lovelorn criminals, and more stray kittens than you can shake a stick at. Saddle up, gunslinger.
The Blackwell Legacy $1.24 (75% off)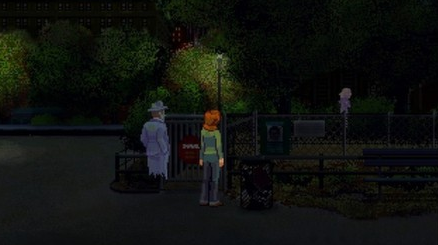 When Rosa Blackwell's only relative dies after twenty years in a coma, she thinks the worst is over.  This all changes when Joey Mallone, a sardonic ghost from the 1930s, blows into her life and tells her that she is a medium.  Whether they like it or not, it is up to them to cure the supernatural ills of New York in this critically-acclaimed series of point-and-click adventure games.
Adventures of Shuggy $1.24 (75% off)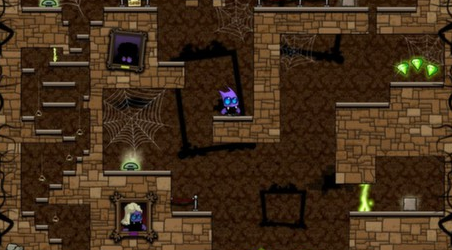 Shuggy has just inherited a castle full of goblins, ghouls, zombies, and robots. Help him clear out over 100 rooms to make his new home liveable again! Every room in the castle is different, letting Shuggy fly, float, swing, spin, change size, time travel and more as he explores the Dungeon, Boiler Room, Clocktower, Gallery, and Graveyard.
La-Mulana $1.49 (90% off)
LA-MULANA is an "Archaeological Ruin Exploration Action Game" in which you search inside ancient ruins, seeking out the "Secret Treasure of Life" – which sleeps in the sprawling ruins of "LA-MULANA" and is said to be the beginning of all civilization. Apart from the plethora of traps lying in wait to stop intruders, there are also monsters on the prowl, protecting the ruins. Head for the innermost depths of the ruins while solving a variety of mysteries, fending off monsters, and disarming traps.
Home $1.49 (50% off)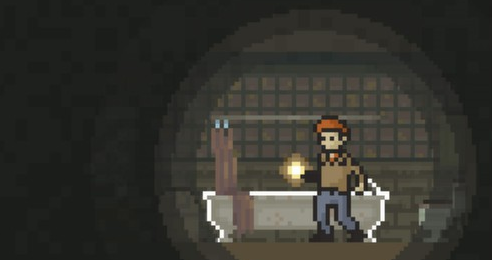 Home is a unique horror adventure set in a beautifully-realized pixel world. It's a murder mystery with a twist—because you decide what ultimately happens.
AudioSurf $1.99 (80% off)
Audiosurf is a music-adapting puzzle racer where you use your own music to create your own experience. The shape, the speed, and the mood of each ride is determined by the song you choose. You earn points for clustering together blocks of the same color on the highway, and compete with others on the internet for the high score on your favorite songs.
Revenge of the Titans $1.99 (80% off)
Quickly assemble a defensive position using blaster turrets, upgrades, tiny battledroids, barricades, mines, tangleweb, whilst obtaining the necessary funds by mining nearby resources as the relentless march of the Titans approaches the base. Research new technology and buildings as you defend the Earth bases throughout the solar system from the Titan onslaught. This is the ultimate mash-up of real-time strategy and tower defense.
Rochard $1.99 (80% off)
Join the amazing exploits of astro-miner John Rochard and embark on a gravity-bending journey across the Solar System! Rochard is an award-winning side-scroller featuring hours of mind-blowing gravity gameplay, puzzle-solving and action. Narrated in a humorous cartoony style, Rochard tells a thrilling story of villains, a damsel in distress and a mysterious alien civilization.
Noitu Love 2: Devolution $1.99 (60% off)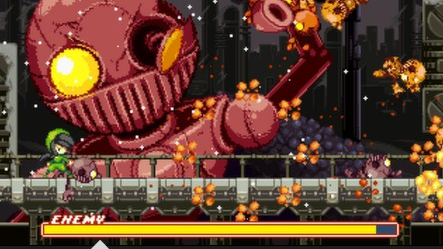 Fight the massive hordes of the Darns as Xoda Rap in this time-bending retro arcade adventure, a main category finalist at IGF 2008. Noitu Love 2 Devolution makes original use of mouse input to further streamline the flow of classic gameplay. Fight your way through seven different stages and unlock more, different ways to play them again. Every stage features new tactics and several boss battles.
Visit the Steam Store to check out all of the indie games currently discounted in the 2013 Steam Winter Sale.