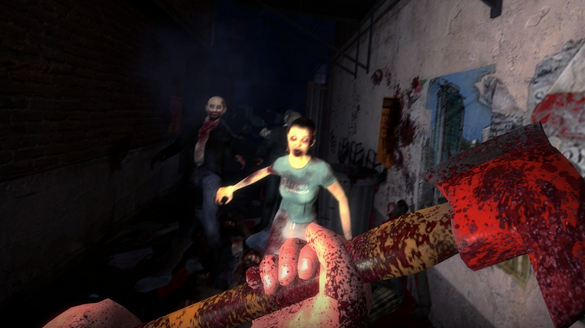 Yesterday, No More Room In Hell developer, Brent McAhren, posted to Reddit that YouTube has completely blocked the NMRIH team from monetizing their own videos. Excepts from the post can be read below.
We've tried multiple methods of refuting the baseless claims YouTube has made requiring "explicit permission to use the rights holder's content commercially".

David Meade's attempts have been to thoroughly satisfy their requirements by posting contracts from team members who have produced content for us, including Garrett Lindquist's soundtracks, etc. David's detailed and thorough process resulted in our Steam launch trailer being denied monetization outright.

My attempt was to go another route and try to clarify that we are the original rights holders based on our internal contracts which are NDA-sensitive and can't be shared with you [Google]. This resulted in Google requesting written permission from the original rights holders but, as our contracts state, and I just told them, we are original rights holders with the work being completed under contract.

The process is inconsistent, ripe with false positives, and only serves to drive content generators from YouTube.
Redditor "trippingwalrus" posted, "I don't understand. You own the rights pursuant to contracts yet those contracts are protected by an NDA? Makes no sense." McAhren replied that the team provided all relevant contracts for their contributions, they have issued a blanket statement which "essentially refutes their claim that there are any 3rd party contributors since it's the team YouTube account," and they have even tried linking to their own video policy, all with no luck.
"What I was alluding to about the NDA issue," McAhren explains, "was that we could potentially have a mutual NDA with a contributor, and as such it would breach a contract if we reveal exactly who created original content (under contract) such as music. I was trying to come up with a new way to get through this monetization review process, since previous efforts failed."
No More Room In Hell is available now, on Steam.