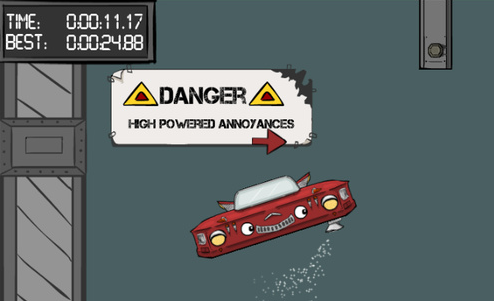 This is Thrust Issues by Gravedrinker.
In Thrust Issues, players must get a little spaceship to its landing platform while using only one thruster. Hitting the Enter-key swaps the thruster from side to side, and holding Spacebar ignites the thruster. Players can check out the result of the jam by clicking the link above, or they can check out a slightly more polished version which Gravedrinker uploaded onto GameJolt.
Once I got the hang of the force exerted from the thrusters, I was able to maneuver my ship surprisingly well through the levels. Also, using the left-and-right arrow keys allows players to rotate through the levels.
This is Gravedrinker's first game jam, check out Thrust Issues on either the Ludum Dare website or GameJolt.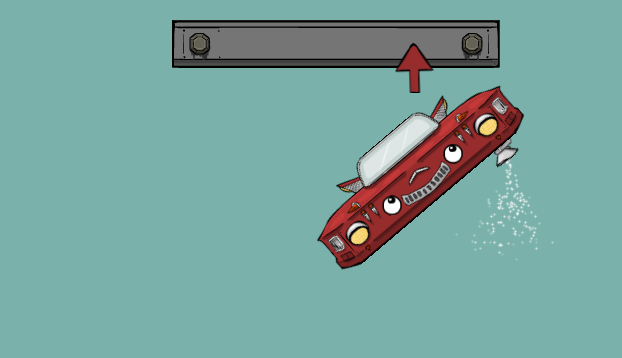 Ludum Dare 28 recently concluded and thousands of developers participated in the game jam/competition. Set with the theme "You Only Get One", developers had 72 hours to bring their game concept to life. Developers wishing to place in the competition had to follow certain rules and guidelines (as well as adhere to a much stricter time period), all of which can be read over on the Ludum Dare website.