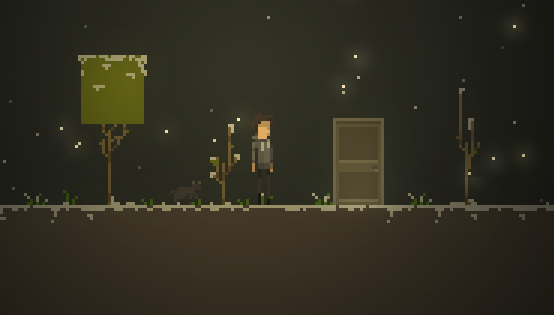 Doubt is a very straightforward game in terms of mechanics, with the real meat of the game being the aesthetics, sound, and overall potential. The inclusion of a kitty cat is nice too.
In Doubt, players navigate through the ethereal world using the WASD or Arrow Keys, occasionally interacting with objects using C or K. There really isn't much to the game, as far as actual gameplay goes, and that may turn away some, but if Doubt is just a sampling of what we can expect to see from rxi down the road, consider me excited.
Rxi uploaded a timelapse video of the development of Doubt, which can be seen below.
Rxi's past game submissions include UPLTFRMR, Solitude, and Terrible Space Shooter.
Ludum Dare 28 recently concluded and thousands of developers participated in the game jam/competition. Set with the theme "You Only Get One", developers had 72 hours to bring their game concept to life. Developers wishing to place in the competition had to follow certain rules and guidelines (as well as adhere to a much stricter time period), all of which can be read over on the Ludum Dare website.