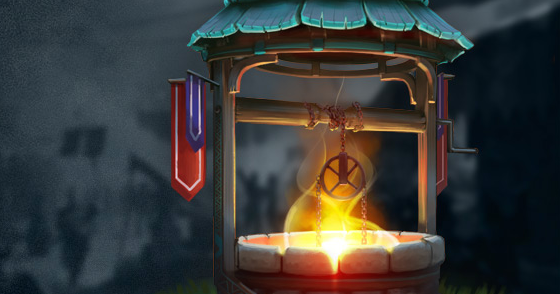 Yesterday, Jagex CEO Mark Gerhard revealed that the Runescape community raised $90,838 to be divided between the Willow Foundation, SpecialEffect, Action For Kids, Games Aid, Internet Watch Foundation, HART, and the DEC Philippines Typhoon Appeal.
The amount was collected during November, when Runescape developer Jagex introduced the Well of Goodwill, an in-game feature that allowed players to donate their in-game currency to support charity. For every ten million gold pieces tossed into the Well of Goodwill, Jagex donated $1 (and then later on in the month, $2) to the charities listed above.
By the end of the month, 544 billion gold pieces were collected by the player base, translating into $54,479. Another 7,000 bonds (in-game currency purchased with real money)  were donated, adding in an additional $36,359.
While the current charity drive is over, Jagex has plans to utilize the Well in the future:
"The Well of Goodwill will remain in game, but you won't be able to donate items there for the time being as we're currently in the process of planning to support even more worthy causes in the near future. As soon as we've got everything sorted, the well will be reopened."
Read the full news post on the official Runescape website.