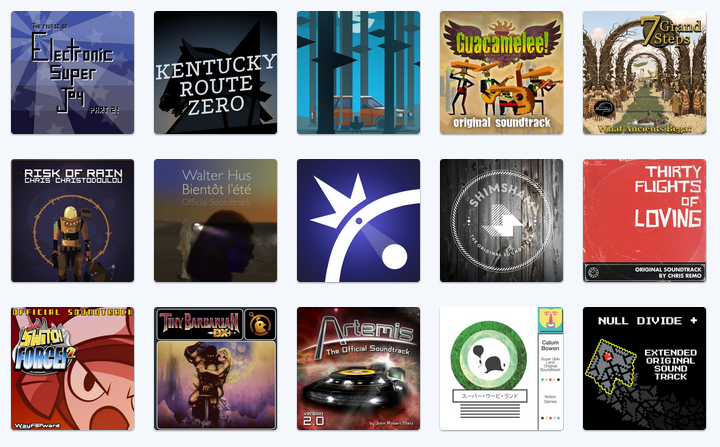 The latest Game Music Bundle features a whopping 24 game albums for a minimum price of $10. A selection of five albums are set aside for buyers who only wish to pay between $1 and $9.99.
Running for the next thirteen days, the sixth Game Music Bundle features soundtracks from games like Risk of Rain, Braid, Rogue Legacy, The Stanley Parable, and Guacamelee. The bundle is also tied into the Game Music Festival, which is currently taking place. The festival is an online event that seems to be a collection of interviews and commentaries with video game composers and musical talent.
From the Game Music Bundle website:
"Game Music Bundle 6 marks the 2-year anniversary of the original Game Music Bundle. We've pulled out all the stops to create our LARGEST BUNDLE EVER. More than 20 hot soundtracks including the world-premiere of Disasterpeace's "Famaze" and the first official digital release of the soundtrack to "Braid". About the only thing that hasn't gotten bigger is the minimum price – it's still just $1 to get in, and $10 for everything. And, of course, you'll be supporting some of the best composers in the indie scene!"
Visit the Game Music Bundle's website and take advantage of the offer, before time runs out.