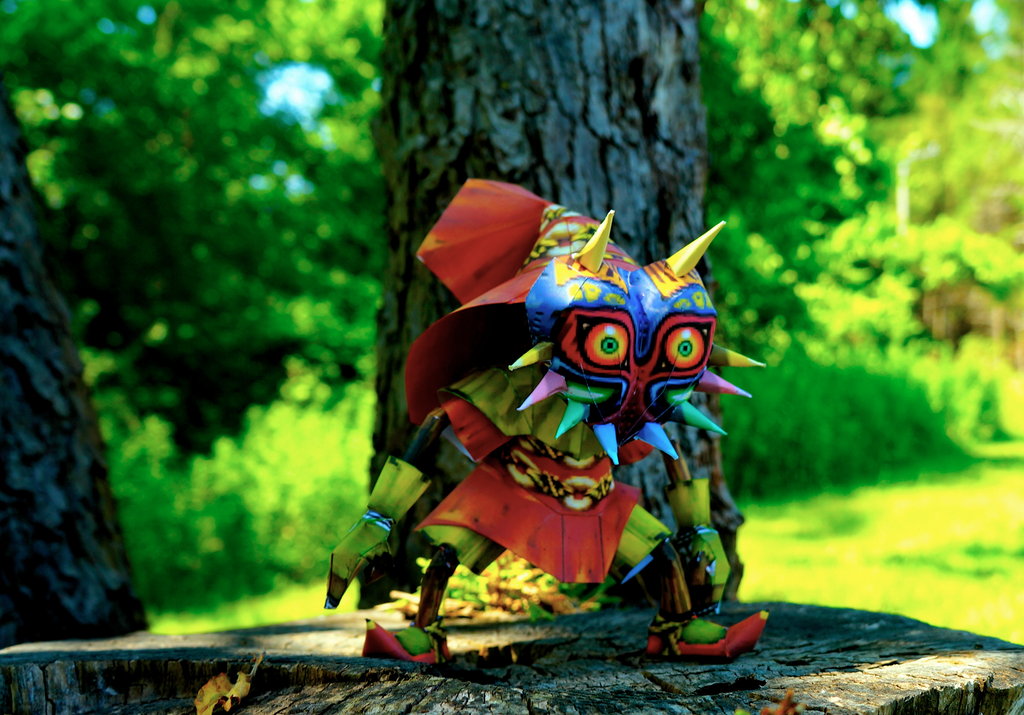 Canadian artist, known simply as Michaela, aka "M.M.", has quite the collection of video game inspired papercraft figures on her deviantART portfolio. The majority of these figures come from the Legend of Zelda series, and there are also quite a few Pokemon papercrafts sprinkled throughout her gallery. Follow her blog, where she occasionally posts work-in-progress pictures of her current projects.
Papercraft is similar to origami in that it only uses paper for the base designs, but unlike origami, papercraft often comes with prints and designs that require more than one piece of paper and glue. Traditional origami only uses one sheet of paper.
There is a ton of papercraft tutorials out there for video game character designs. One of the reasons game characters make great papercraft models is because of the polygons used in the design of the character. Check out these fan-built blogs to see some more cool designs, and maybe even pick up the hobby on your own. Simply pick a design, print out the pattern, and get to folding!
Visit Michaela's deviantART gallery to see more Legend of Zelda papercraft, as well as a number of characters from other game series.