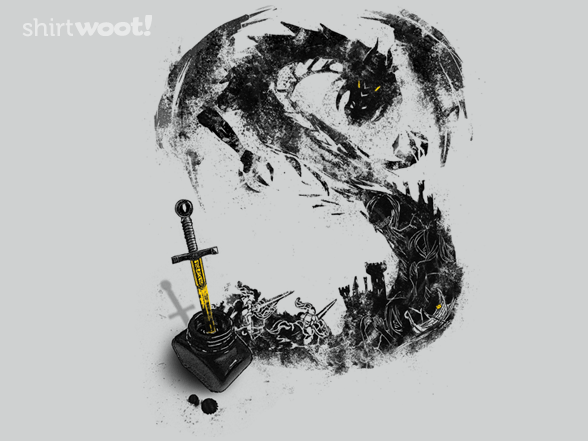 Ross "Rasabi" Sauby's latest shirt is available on Shirt.Woot as of today. The shirt is $12.00 flat, shipping included.
"I actually started it over half a year ago, and I guess the third iteration proved to be a charm. It was inspired by medieval imagery, especially Arthurian," Sauby says on his blog. "The bottom right features the three sisters of Avalon and a [SPOILER] Dead King Arthur guy. There's also knights and a dragon and splatters… so many splatters."
Sauby has a number of other prints available for sale in his blog's store, and even more in his Redbubble store.
Below is his print, "Steam Powered War."