All of you Bioshock fans are going to love this.
Photographer/Artist, Andreas Franke created a surreal gallery of a photographs that can only be viewed…145 feet, under the sea.
Franke dove down into the wreckage of the USS Venderburg and took a number of photographs of the man-made reef. He then superimposed images of people onto the wreckage, as if they were going about their daily routines. All of the people are dressed and styled in 1940's-1950's styles of clothing, so the scenes have a very surreal, Bioshockian, feel to them.
Andreas Franke has done advertisement photography for Ben & Jerry's, Coca Cola, Ford, Heineken, Visa, and Nike.
"In my photography I try to construct illusionistic worlds. I like to see things from a different angle and I try to create new kind of views. Thereby taking images of a sunk ship and bringing life back to the ship by filling these images with stories was always very interesting for me," said Franke.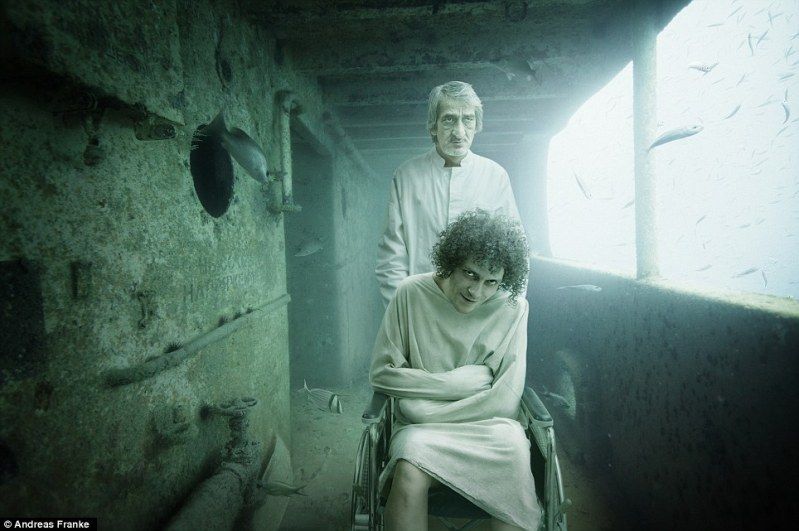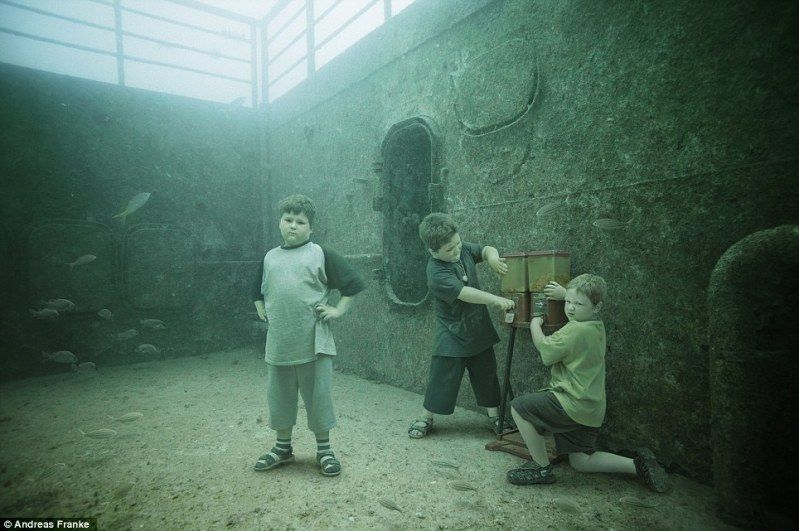 Franke has setup the gallery alongside the outer hull of the Vendenburg. Each piece of artwork is fit between plexiglass and silicone, and stuck to the hull with strong magnets.
Visit the gallery at the Vandenburg in Key West, Florida.
Official Vandenberg gallery website