Gogol Bordello gets its name from the Ukranian, Nikolai Gogol.
From the band's wiki: "As one of the most influential writers in Ukrainian and Russian literature, Gogol paved the way for the likes of Kafka and Dostoyevsky. He also serves as an ideological influence for the band because he "smuggled" Ukrainian culture into Russian society, which Gogol Bordello intends to do with Gypsy/ East-European music in the English-speaking world."
Gogol Bordello formed in 1999 and still produces music, most recently having created a song for Coca Cola to use in an ad campaign for the European Football Championships, which are part hosted by Ukraine.
The band has made appearances on David Letterman, Jimmy Kimmel, Late Night with Conan O'Brien, Late Night with Jimmy Fallon, and the Tonight Show With Jay Leno. Gogol Bordello is also frequently seen at music festivals. The band has appeared numerous times at Bonnaroo, Coachella, Lollapalooza, Reading and Leeds Festival, and Warped Tour, to name a few.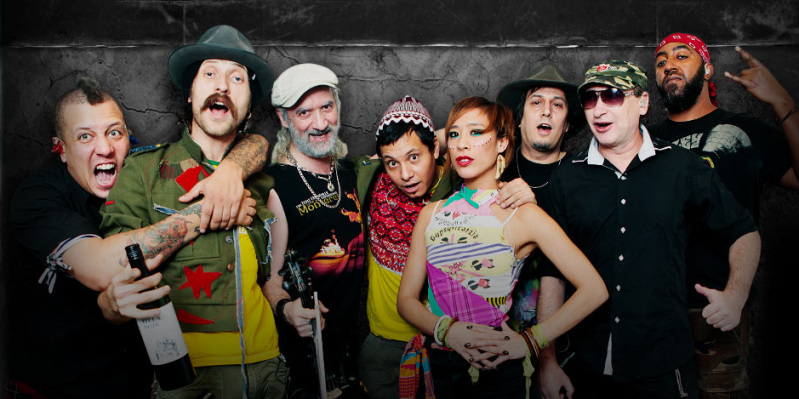 Listen to an NPR interview with the band, including a few performances.
Gogol Bordello's Official Website
I don't know about you guys, but I'll be adding some of their songs to my Grand Theft Auto 4 radio stations. Which is totally possible, if you have the PC version.