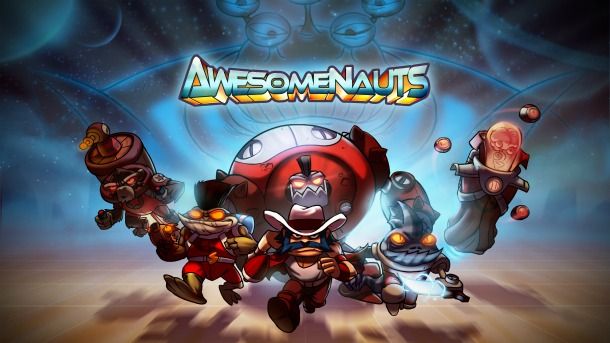 Back in May, I interviewed Awesomenauts' Producer, Robin Meijer, from Romino Games about the release of Awesomenauts.
At the time of the interview, Awesomenauts was a console exclusive, seeing release on the Xbox Live Arcade and PlayStation Network, exclusively.
Now, Romino Games is planning on bringing Awesomenauts to Steam "very soon."
"We haven't yet set a final release date, but expect to do so very soon. The Beta is going quite well so far, so launch shouldn't be far off," Robin said via email. For all the Mac users: "Awesomenauts is heading to Macs as well, but this version will be released shortly after the PC version launches."
I asked Robin if the Steam version of Awesomenauts will see additional content, compared to the console versions: "Almost all of our attention in developing the PC version has gone into getting the control scheme right, adding text-chat, making the multiplayer as smooth as it is on console, and making the UI and menus feel right the platform. We haven't had much time to work on additional content besides that, but now that we're nearing release we're focusing our attention on that."
No price has been officially confirmed yet, however $10 is the price on both consoles, so a similar price should be expected.
Follow the Romino Games team on Twitter: @RominoGames
Visit the official Awesomenauts website: Awesomenauts.com