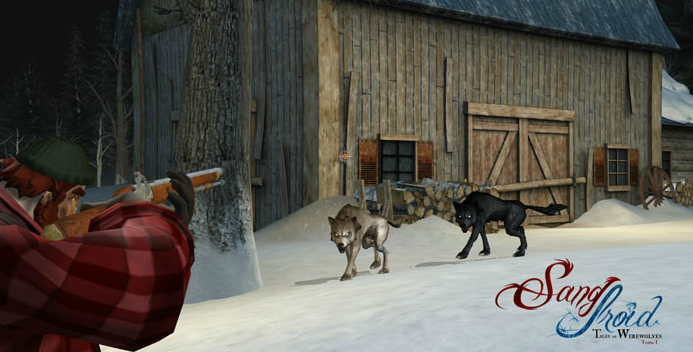 Being developed by Artifice Studio, Sang-Froid puts players in the lumberjack boots of two brothers who are on an adventure to save their beloved sister from the Devil itself! Sang-Froid features legends straight out of Canadian folklore, and the story is written by Bryan Perro (bestselling author from Quebec).
The gameplay will have players scrambling to set up defenses to help fend off the oncoming waves of werewolves and monsters that approach when the sun sets. Think, Orcs Must Die, meets Canadian folklore. Players can also pick one of the two brothers to play as and level up the skills with the brother that they choose.
Sang-Froid has an expected release date of July 2012, follow the team on Facebook and Twitter.
Also visit Sang-Froid's official website.