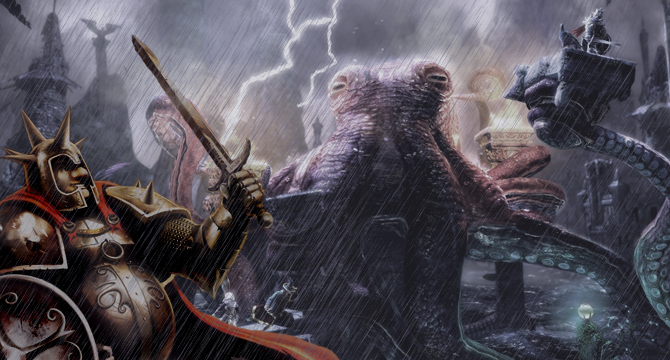 I am always happy to see great indie games recognized, and last night, at the Nordic Game Awards 2012, Trine 2 walked away with the honor of Best Artistic Achievement.
If you missed it, I reviewed Trine 2 last last year, and in short, the game is fantastic. There are so many set pieces that are just absolutely stunning to look at, and so much attention put into the smallest little details, Trine 2 really is a beauty.
In the announcement of winning the NGA award, Trine 2 developers, Frozenbyte, further confirmed their plans of a Trine 2 expansion:
"The Giant Frog latches onto the Best Artistic Achievement at Nordic Game Awards 2012….Famous for its tell-tale gaze and gorgeous looks, the Giant Frog simply smiled happily at the award, before getting distracted by another plump fruit dropping down from the canopy. The Giant Frog ate the fruit. Then it smiled some more, and dreamt of a Trine 2 expansion campaign coming later in the year, featuring even more fruits."
A few weeks ago, Frozenbyte marketing director, Mikael Haveri, created a short video showcasing how the designers take a piece of concept art for the expansion, and transform the art into a level within the game. At GDC this past year, Haveri teased that after the Trine 2 expansion, the next project Frozenbyte produces will be an entirely new series.
There is no official release date for the Trine 2 expansion.
Visit the Trine 2 website.
View a list of all the games which won at the Nordic Game Awards 2012.