Let's start today off with some…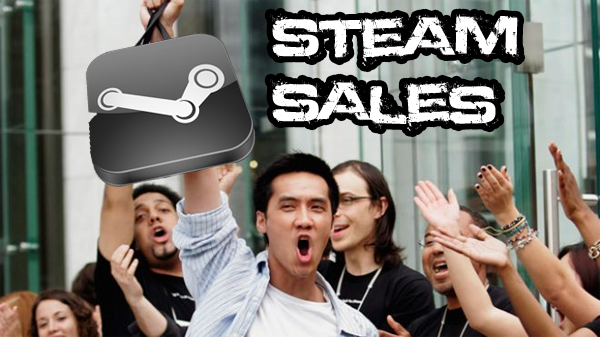 Mid-Week Madness! The Sims go on Sale!
Until Thursday, you can pick up a copy of The Sims 3 and (most of) the DLC for 66% off! Visit the Steam Store to see the deal's details.
Indie Platformer, Vessel, Released and on Sale!
Last month, I interviewed Milenko Tunjic, Art Director for Vessel, and last week Vessel was released. Vessel is currently 10% off for the near future, so take advantage of the offer and check out the interview to learn more about the game.
Psychonauts Half Off!
For a limited time, pick up Double Fine's Psychonauts for just $5. The game carries a very solid 87 on Metacritic, so if you're into platformers, you should definitely check it out.
Telltale Releases "Playing Dead" #2, a Behind-the-Scenes Look at the Walking Dead Video Game
The Walking Dead video game is going to consist of 5 episodic games, coming to Xbox Live, PlayStation Network, and PC, later this Spring. Players interested in the game are encouraged to email their questions to playingdead@telltalegames.com and could possibly be answered in the next episode of Playing Dead. The next episode will feature Robert Kirkman, and the first look at the game in action.
Upcoming Disney/Pixar Game Looks Impressive
Kinect Rush puts players in some of Disney/Pixar's films. Using the Kinect technology, players will get to control their characters that will tromp through the Toy Story, UP, Cars, Ratatouille, and The Incredibles universes. The video sample below shows off the different looks which retain the same aesthetic feel that the films had, creating a very nostalgic feeling for someone like me, who grew up watching Toy Story.
Blizzard Offers More Perks for Returning to WoW
As reported on by MMO-Champion, it appears that Blizzard is pretty desperate for you to come back, as they are offering up level 80 characters, free game time, and free transfers to incite you to come back to Azeroth. Nothing has been confirmed by Blizzard, but you can take from the screen-capture seen below, what you will.