Massive Amount of Battlefield 3 Tweaks Inbound!
Late last week DICE released a gigantic list of upcoming fixes to Battlefield 3. Below are some of the highlights, but be sure to check out the full list, posted on the Battlelog.
– Parachutes now respond to turn and throttle inputs more quickly.
– Tweaked bipod deploy settings so players can no longer deploy a bipod in places higher than chin level.
– The Knife now only takes two swipes to kill when attacking from a position where a takedown is not possible.
– Unguided tank rounds and RPGs will now instantly destroy Jets, Attack Helicopters, and Scout Helicopters.
– Increased the damage done by TOW weapons to armored vehicles.
– The IGLA and Stinger now lock on much more quickly and disable an attack aircraft in 1 hit, but have significantly reduced range. This should allow Stingers to mount an effective close range point defense, without dominating an entire airspace.
– The F35 will now only attempt to enter Hover at low altitudes, though it will maintain the hover until forward flight is resumed, even if it reaches high altitude.
And most importantly….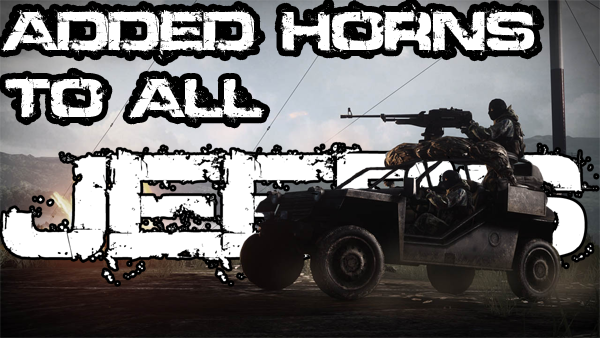 Next Medal of Honor Revealed

Coming in next month's issue of The Official Xbox Magazine are the first details of EA's next entry in the Medal of Honor franchise. Medal of Honor: Warfighter will be the 17th entry in the series which first debuted in 1999. Warfighter is to be a direct sequel to 2010's Medal of Honor, a title which I found very disappointing. The game is being published by EA and developed by Danger Close.
Developer Diary for Ubisoft's Upcoming I Am Alive

Look for I Am Alive soon on the Xbox Live Arcade and PlayStation Network. Visit the I Am Alive official website for more information.
1K FPS Spitfire Music Video is Awesome

The video above, directed by Saman Keshavarz, was a South-by-Southwest official selection for best music video. The music is by Porter Robinson and can be heard on SoundCloud here.
You can even find a behind-the-scenes look at the making of the music video on YouTube.
Get Star Wars: The Old Republic for $40 Today on Amazon
Star Wars: The Old Republic is on sale on Amazon for $40. All the Lightning deals are video game related as well. Check them out and grab up a copy of The Old Republic! H3lmz and I play on Infinity Gate, and run the guild Who Gives a Sith. For the Empire!