One of the most prominent modding communities has been welcomed with open arms to Valve's Steam Interface. The Skyrim chunk of the Steam Workshop  launched yesterday on Steam and there are already hundreds of mods available for immediate use in Skyrim.
Before writing up this article, I took a few minutes to browse the mods available and I was excited with what I saw, only a day into the workshop's release. There is a mod that adds additional magic spells, another mod increases the speed of horses, and then some are completely ridiculous like adding a monocle and top-hat to Mudcrabs. Funny, but mechanically useless.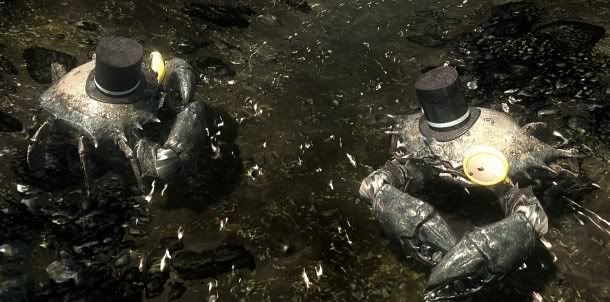 The Steam Workshop community has provided Team Fortress 2 with dozens of wonderful creations that often end up as official additions into Team Fortress 2. I can only think that the Skyrim modding community will bring as much, if not more.
Along with the implementation of the Skyrim Workshop, Steam is currently having a sale on all Elder Scrolls games. Skyrim is $40, Oblivion and Morrowind are both $10. You can get all three games together for $50. The sale is only through midday tomorrow, but if you still have a Bethesda coupon from the holiday sale…you could get Skyrim for only $20.
Visit the Skyrim Steam Workshop and check out the mods!