The following interview is with Rochard's developer, Recoil Games based out of Helsinki, Finland.
Visit Recoil Game's official website, and follow them on Twitter (@RochardTheGame)
What separates Rochard from other platformers currently available?
Rochard has lots of familiar features from modern platformer games, but what really sets it apart from the rest is the ability to control gravity. All major gameplay elemets in Rochard are tied to the gravity control which, combined with precise physics based gameplay, provides a whole new palette of platforming experience.
 What aspect of Rochard are you guys at Recoil Games the proudest of?
Getting the game shipped is always something you, as a developer, are proud of. But when talking about a single feature or component of the game I'd say: the physics. The gameplay relies heavily on physics, especially on the puzzles, and is without a doubt the most fun part in the game. The part most people don't realize is that designing a physics system takes quite lot of work to make it work as you would expect it to work in the real world. Yet the physics are easily overseen when they work as they are expected to work. A bit like a company's IT stuff. You don't pay any attention to it unless it's broken.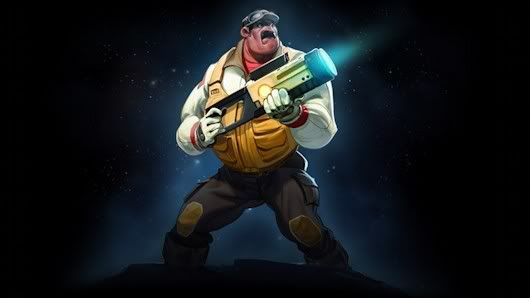 How many people worked on Rochard?
We had a team of 20 people working on the game. The audio design and music were outsourced from Stakula and Markus "Captain" Kaarlonen (respectively).  The localization and QA were provided by SOE.
What did the designers have the most difficulty in creating? 
Optimizing the content for the PS3 was maybe the most challenging task. The cutscenes are also something that were done by the level designers. We had a quite tight schedule to create the levels and the content, and then the cutscenes were added on top of that.
Was there anything that the you guys wanted to add into the game, but eventually could not, for whatever reason?
Originally we wanted to have a co-op mode, but it was clear from the start that the scope we had envisioned for Rochard didn't have room for any kind of multiplayer mode. That is something we definitely want to do in the sequels.
Where can people get their hands on Rochard?
Rochard is currently available in Steam, Mac App Store and PSN. A demo is also available on Steam and PSN, so you can give Rochard a chance with no charge.
Any ideas about bringing Rochard to different platforms?
We are very keen on bringing Rochard to other platforms too. The Mac port entered the Mac App Store right about now (Dec 21.) and the whole world of Rochard was built for a cross platform/cross media product, so you'll surely hear more of John's adventures in the future.