The dudes over at Capane.us have compiled all of the books/texts/scrolls found within Elder Scrolls: Skyrim, and converted them to both Kindle-friendly and Nook-friendly formats. Now you can read up on the ancient history of the Dunmer while on the bus, and that one cute girl can just assume you're reading Of Mice and Men. She'll never know.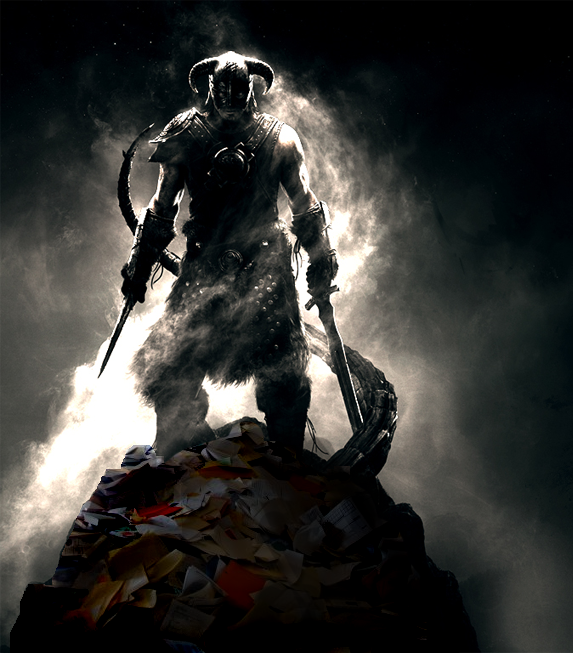 For a complete list of the books found in Skyrim, check out this massive list which details all of the books in the game, found on the Skyrim Wikipedia page.
Read on, Dragonborn.