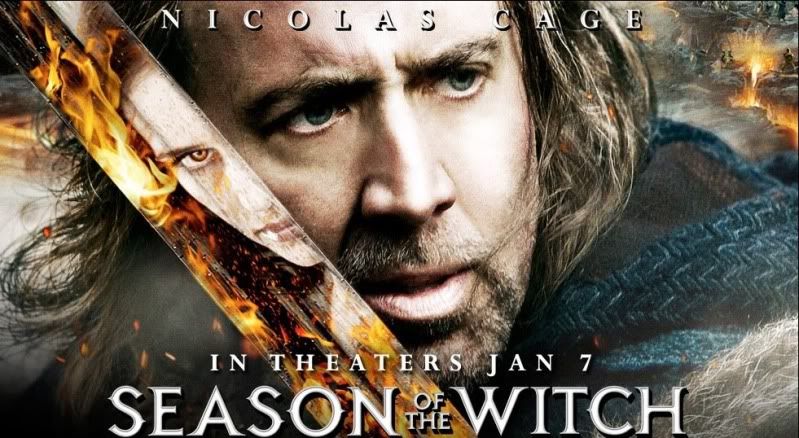 WATCH SEASON OF THE WITCH ON NETFLIX
Tagline: Not all souls can be saved.
Netflix Summary: In 14th-century Europe, a courageous knight leads a group of weary warriors across impossibly treacherous terrain in order to transport a suspected witch believed to be responsible for spreading the devastating Black Plague.
You'll Like Season of the Witch if You Liked: Black Death, or Underworld: Rise of the Lycans.
Avoid Season of the Witch if: You're not a fan of Nicolas Cage, can't deal with cheesy one-liners, or if you cannot stomach nasty-looking black death victims.
One Sentence Review: Cheesy dialogue, disappointing CGI, and a handful of predictable character tropes really deter from the quality of the film, which is found in the choices and the morality that all of the characters must come to terms with, preventing Season from being anything above average, but still a good backdrop to a lazy afternoon.