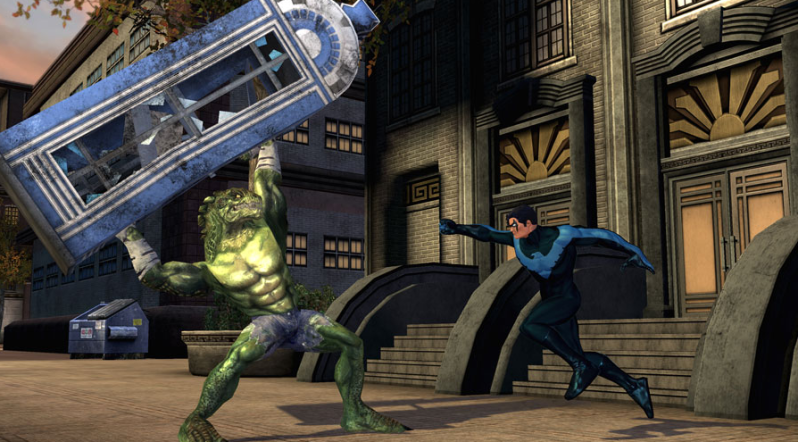 I've said it before and I'll say it again, in case you were not here before: 2011 is the year of free-to-play.
Along with Lord of the Rings Online, Star Trek Online, Team Fortress 2, and a handful of others, DC Universe Online will soon be free to play.
When re-launched, the free-to-play setup will feature three tiers of players. Those playing completely for free will be on the "free" tier. Those who are currently subscribers or who have spent greater than $5 in in-game content, will be boosted to the "premium" tier. And those current players who opt to continue paying the subscription fee can climb up to the "legendary" tier where they will have access to the most DC Online has to offer, and get additional content free of charge.
So, basically:
Pay nothing: free tier.
Pay a little: premium tier.
Continue paying $15 a month: legendary tier.