Today's daily t-shirt on RIPT is a mashup of Game of Thrones and Zelda franchises, featuring Zelda's hero, Link, sitting atop the Iron Throne from the Game of Thrones series.
The throne is composed of various swords of other game/movie heroes.
"Game of Blades"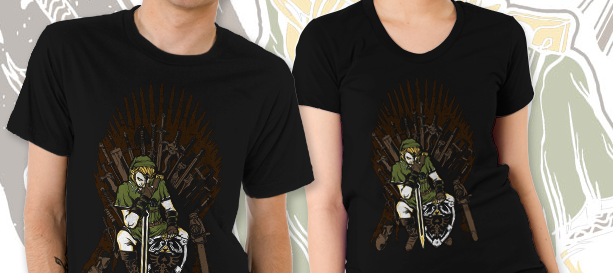 $10 + Shipping nets you one of these, or $38 + shipping for the hoodie version. Kids and baby sizes are available too.
Transport on over to RIPT Apparel and if you buy one, be sure to say you heard about it on EpicBrew.net!