Earlier today, as I sloshed my way through the knee-deep muck that fills up my RSS feed, in search for just the right topic to do an article on, I suddenly found myself facing a headline: Japanese Star Wars, was all it said.
Star Wars, alright you have my attention. Japanese? Could be interesting…or really weird. I was going to click the link regardless, being as strong in The Force as I am, but as the page loaded I expected to find a picture of some Sushi-architect's creation that looks like R2D2, or some sort of Anime-esque revision of Ewoks.
Instead my eyes beheld the following piece of artwork.
Holy Sith, that's awesome.
I immediately realized not only had I found the topic for a new article, but also an artist for the next Artist Spotlight.
Otis Frampton is master behind the art. Frampton claims that Sillof, (Long time Epiclings might remember that Siloff was the custom action figure artist that created the Old West themed Star Wars action figures,) came to him with the idea for the poster, based on Sillof's own Japanese-themed Star Wars action figures he hand-made.
Frampton took Sillof up on the offer and the poster above was the final product.
Below are some of Frampton's other creations.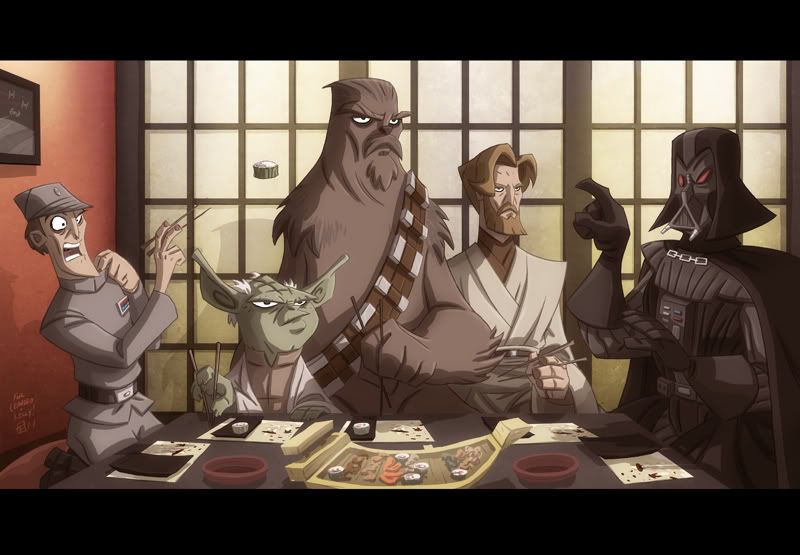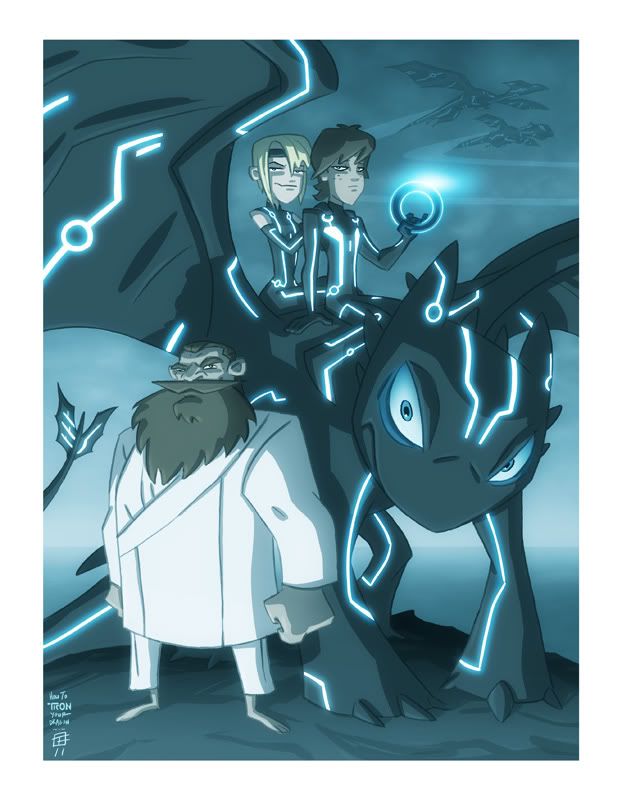 Frampton's DeviantArt Gallery is one of the most impressive I have seen. It is not often where I wade through an entire gallery of an artist's particular work, and even at the last page (page thirty-freaking-five) I still wanted to see more. I love his cartoony style, and the captions to each piece are brilliant. Visit Otis Frampton's Gallery on DeviantArt.
Visit Otis Frampton's Official Website, check out his YouTube channel where you can watch how he does some of his work, and follow him on Twitter and Tumblr to keep track of his latest works.