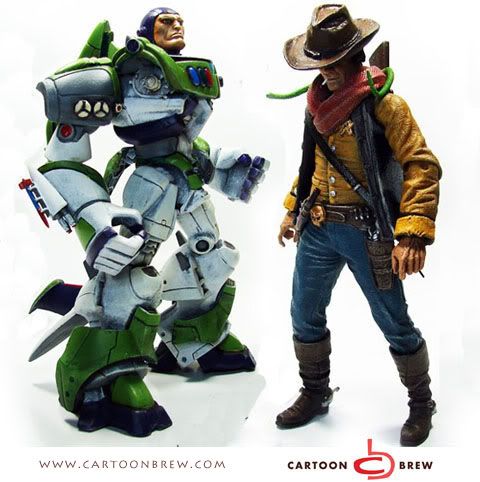 Toymaker Luis Eduardo Vargas Montoya created the two figures you see above, his realistic take on Pixar's most popular Disney franchise.
The figures are custom made and there is no further information about if they will be mass produced, but I sincerely doubt they would ever be for copyright reasons, and just for the fact that these figures are just too cool to be Disney/Pixar approved.
I would love to see more realistic Disney action figures. Atlantis: The Lost Empire would be awesome to do with this sort of style.
You can check out Luis Montoya's official blog here, but if you're not fluent in Spanish, it might be impossible to know what is going on. Still, some of the pictures of his other figures are cool.
Originally seen on Cartoon Brew.