The capital city of the kingdom of Gondor from the Lord of the Rings story, built completely with matchsticks. The impressive structure took almost three years to accomplish, April 7th 2007 to February 15th 2010.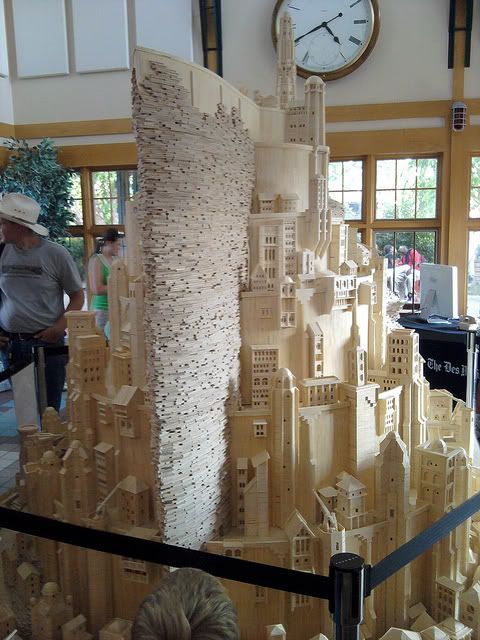 The whole project was done by Patrick Action who used around 420,000 match sticks and thousands of small wooden blocks to construct the base and supportive mountain.
See more pictures and the full article at Matchstick Marvels.
Related articles