Nintendo and K'NEX have teamed up to release a Mario Kart themed K'NEX set of vehicles.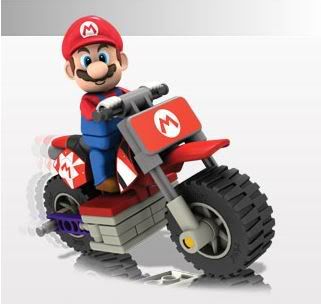 Featuring Mario, Luigi, and Yoshi the sets consist of either a go-kart or a bike. The go-karts are priced at $19.99 and the bikes are priced at $9.99.
Look for these sets this June wherever K'NEX products are sold!
For more info, check out the K'NEX page for the upcoming Mario Kart themed product line.