Greetings EpicBrewsters!
Ever felt like you had insufficient Vespene gas? Ever wanted to build that awesome thing you love, but you just didn't have enough resources? Oh, and want to get Crunk at the same time? Your problems are over.
Introducin' the Vespene Gas Cocktail!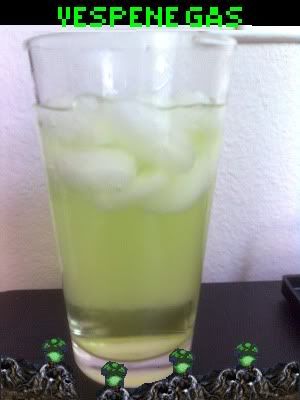 This baby is comprised of:
1 part Citrus Vodka (mid-top shelf recommended, unless you hate your liver)
1 part Bols Green Apple
1 splash of Midori
2 parts Club Soda
You can check out this drink and many others over at The Drunken Moogle, and if you like what you see, then enjoy the taste of that green vapor flavor! You could make a whole batch and have a full fledged refinery party at the crib. Epic!