Movie news website, Cinema Blend, has confirmed reports that Hawkeye (Jeremy Renner; The Hurt Locker) will be seen first in Thor before making the grand appearance in next years Avengers movie.
Cinema Blend reported:  "The scene we saw featured Renner as Hawkeye, working with the infamous Agent Coulson, played as he was in the Iron Man movies, by Clark Gregg. The scene features Hawkeye using his famous bow and arrow and he has multiple lines, so while we're talking about something a little more than a momentary cameo, there's no way to know if his involvement will go any further than that one scene."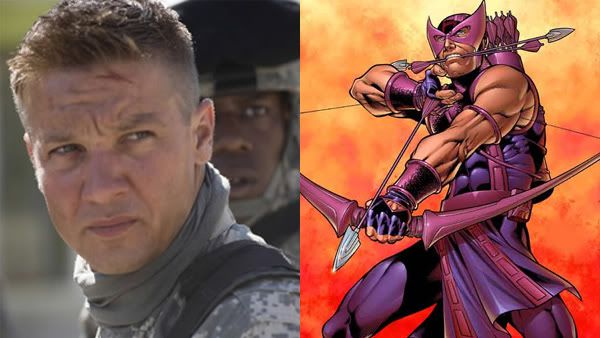 I only hope that Hawkeye's mask is a little less…Mardi Gras, in the film.
Related Articles –